D'Addario is the world's largest manufacturer of musical instrument accessories. The company's marketing, packaging artwork, print ads, and social content are all conceived and executed by a small team in NY. I worked here as an ACD overseeing all video, digital, print, and apparel.
built to compete: drum corps
Drum Corps kids spend months practicing, traveling, lugging their gear, sleeping in gyms, spending all day and all night doing what they love. Our drum accessories brands come together in a campaign that supports these kids on their journey to becomming champions of their activity.
Role: Director, Art Direction, Event Design, and Design.
BUILT TO COACH: RHYTHM X
Tim Jackson, Tim Fairbanks, and Andrew Markworth are three of the most recognized names in the marching arts. Get an inside look into their creative process behind Rhythm X's groundbreaking 2019 show, and see how their never-ending ambition to expand sound, design and minds makes them built to coach.
BUILT TO COACH: SCOTT JOHNSON
Scott Johnson is one of the biggest names in the marching arts. Take a look inside the world of the percussion director for 18-time DCI world title holders the Concord Blue Devils, and see how a marching career spanning five decades has made him Built To Coach.
BTC MAGAZINE
After a year of following the marching groups around, we decided to use the photography to create the Built to Compete Magazine. The content inside showcases our products in-use alongside stories of select marching groups, informative articles written by our marching directors, and product selection guides. We created this to not only help guide marching directors on their path to excellence, but also as a piece that would be coveted by those both inside and outside of this niche activity.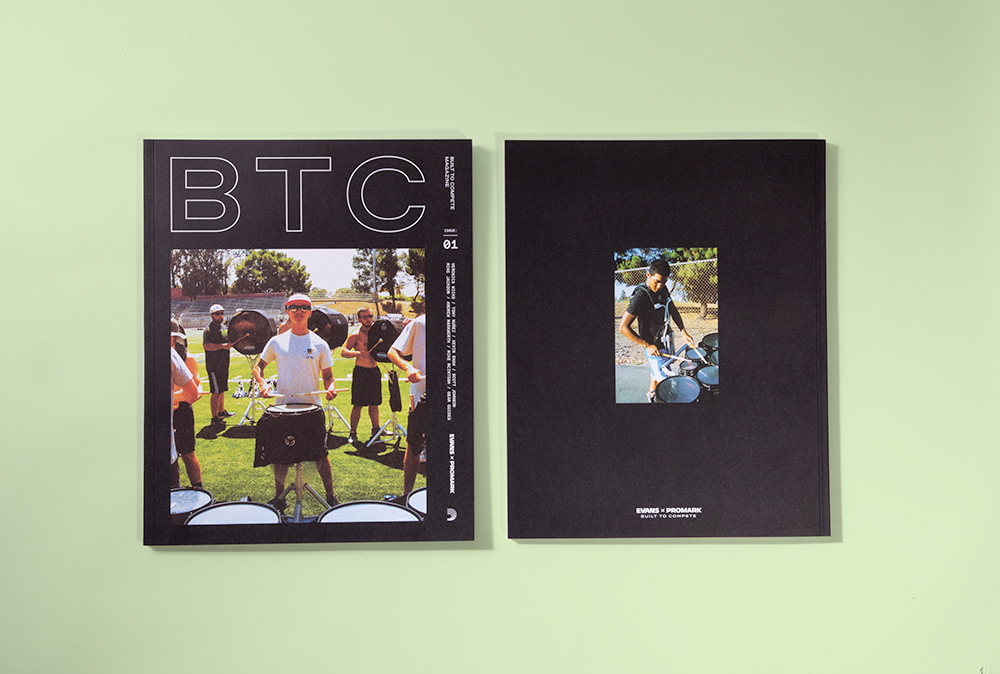 DCI LOT EXPERIENCE
For the first time, Evans and Promark took over the DCI lot during the 2018 World Championships. In our own dedicated rehearsal space, we hosted teams from around the country, held clinics, and even invited DCI guests to watch and play along with the action.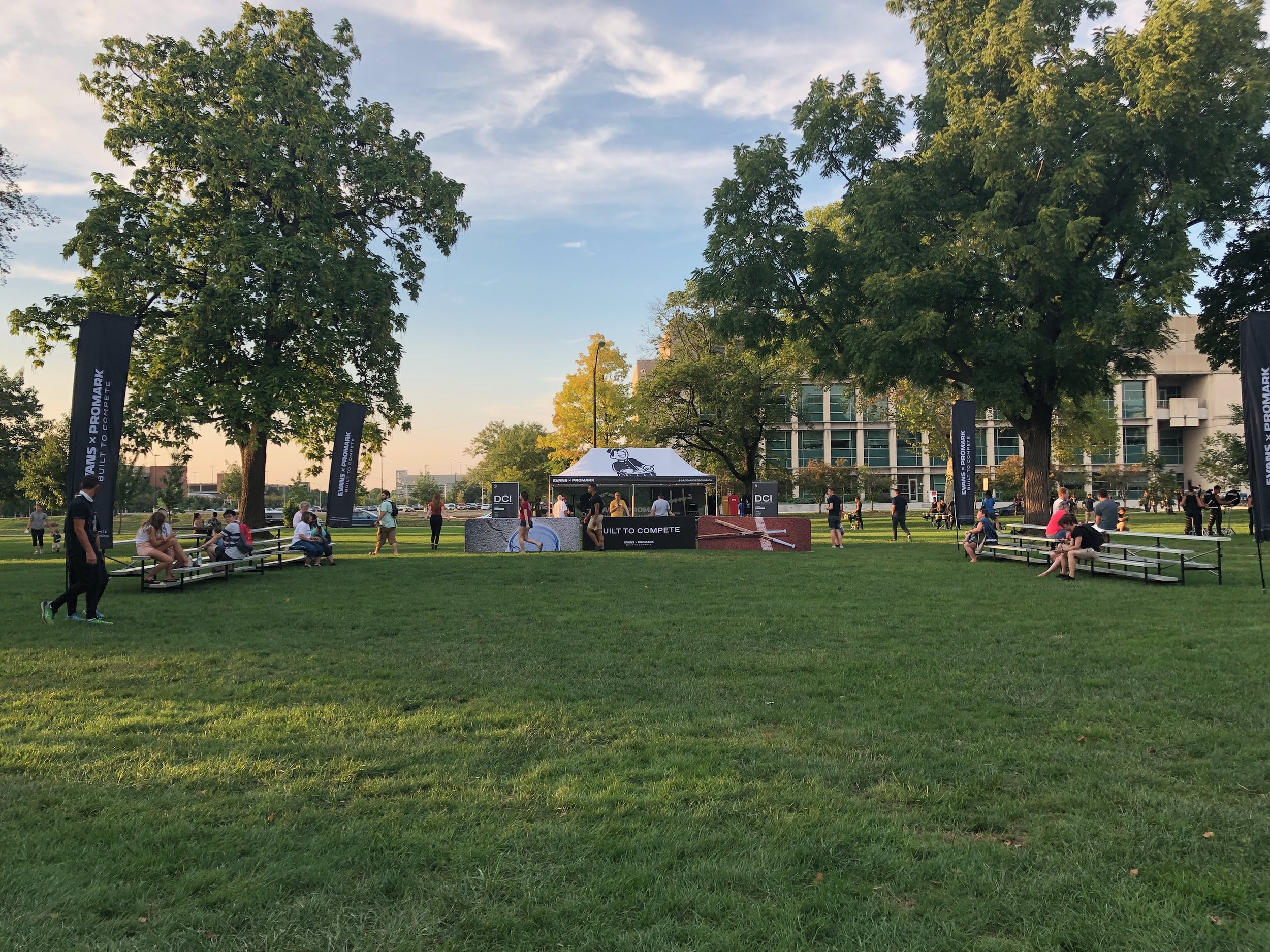 firegrain drumsticks
Our new flame treated FireGrain sticks are our most durable sticks out there, lasting even the hardest hitting drummers several shows at a time. Anderson .Paak joined us for a series of playful videos showing off his technique and unique style as a FireGrain drummer.
Role: Art Direction, Set Design, and Motion Graphics.
namm 2018
The NAMM Show is the definitive platform for the music, sound and event technology communities to unite with the mission of strengthening the music products industry and promoting the pleasures and benefits of making music. My team and I were responsible for designing the displays and experiences for the products that lived in our newly designed booth.
Role: Art Direction and Design
D'addario apparel
I was tasked with creating the new look of the brand's apparel for 2018. The idea was to create a more current street-style look that would excite our players and elevate the brand.
A very D'addario Christmas
We set out to the subways of New York City to give back to all the musicians who give us the gift of music everyday.
Role: Art Direction, Costume Design.
NYXL strings
Our most premium electric guitar strings. We created a campaign highlighting our commitment to our craft by showcasing guitar players who were known for doing the same to theirs. Players who were featured were Nile Rogers, Tosin Abasi, and Chris Sholar.
Role: Art Direction and Set Design.
d'addario singles
We designed a fun living room set inside our office where we created quirky, problem-solution videos to help our audience with their everyday music issues. These videos go across all brands to create a unified world of D'Addario Singles.
Role: Art Direction, Set Design, and Motion Graphics.
built to compete : pipeband
World-renowned Pipe Band drummer and Drum Sergeant, Stephen Creighton, helped launch our first Promark pipe band stick with his signature line as well as our new Evans snare drumhead in our first co-branded series of ads.
Role: Art Direction
calftone drumheads
Calftone drumheads are a synthetic alternative to traditional calfskin. These heads bring out the best of a vintage kit and evoke a classic appearance and sound from modern drums. The ads were created to give our product a nostalgic old school look with a modern twist.
Role: Art Direction, Design